Two Friends Living Without Pain
Back pain won't stop this friendship
Brenda Newton had to quit gardening and other hobbies due to back pain that had her laying down all weekend.
Her friend Joyce Layman, a business consultant, had pain in her back and rotator cuff that held her back from her favorite activities, including horseback riding.
Now, thanks to stem cell therapy from Kansas Regenerative Medicine Center, Newton is back in the garden and on her feet, and Layman is back in the saddle.
"It is truly a miracle," Newton, 58, said. "In about three months, I could tell I was better. I knew it was working."
Newton reflects
Newton has degenerative disk disease and blew out her back in 2010. She had four bulged and town torn disks. After a year of rehabilitation, she still suffered from daily back pain.
Any kind of stress or strain on her back would make her need to go home, put on an ice pack and mostly lie down, with a bit of limping around when she was able to stand for a couple of minutes. These episodes lasted for up to two days.
"I would spend that time basically doing nothing because I couldn't stand for more than a couple of minutes," Newton said. "I especially missed gardening."
Layman looks back
Layman was in a six-vehicle wreck during rush hour on I-435 in 2002, and the accident caused a bulging disk on her back. Additionally, through 11 years of professional horseback riding, she sustained a frayed rotator cuff and other injuries.
Fast forward to 2017: Layman's business consultancy was growing, but her hobbies were slacking. She longed to ride horses again, but back pain kept her off horseback and instead laying down on her own back.
"I was having a lot of back pain, and it just progressively got worse," Layman said.
Leaning on a friend
Newton found solace commiserating with her friend Joyce Layman, who also suffered from back pain, until Layman found relief through KRMC's stem cell therapy. After researching multiple options to relieve her pain, Layman said stem cells made the most sense.
The doctors at KRMC work with stem cells found in each patients' own body — a treatment method with low risk and high probability for positive results.
KRMC's back pain treatment made a world of difference for her, so Newton decided to follow in her friend's footsteps and give it a try. She signed up for a free consultation and met with Dr. Steve Peloquin, co-medical director of KRMC, who approved Newton as a candidate for stem cell therapy.
The center does not approve everyone who requests stem cell therapy because it is important to the doctors to only provide the treatment to those who have a strong probability of benefitting from the procedure.
"Brenda was clearly a strong candidate, so I was glad to be able to help her through stem cell therapy," Peloquin said. "We are thrilled that she has had such positive results."
Finding physical relief and relational kindness
In addition to the back pain treatment, Peloquin injected Newton's own stem cells to other painful areas, including her sciatic nerve and an ankle that was causing her pain.
Newton said she was pleased with the results of the treatment on all three bodily areas, as well as the patient care that she received, from her initial consultation through the day of her treatment and the two check-up phone calls.
"I noticed how attentive and caring they are — talking me through what was happening and what to expect, and then calling me afterward to see how I was feeling," she said. "They were all fantastic through the whole process."
Layman also appreciated KRMC's personal touch, adding that she is ecstatic that she had the opportunity to meet Ken Woods, president and founder of KRMC, as well as the doctors, nurses and leadership team.
"To me, when you have the patient experience, it's about the entire experience with everyone involved," she said. "I was excited about it, and my body is very happy too."
Moving forward
Layman is back to horseback riding, and Newton is able to do things she hadn't been able to do without pain in a very long time.
Less than six months after treatment, Newton accomplished a large gardening project, which was a dream fulfilled.
"In the summer, I put in a raised garden, and we shoveled and spread several tons of rock. I would have never been able to do that before," Newton said. "I was able to get all that done with no pain. It's been a miracle."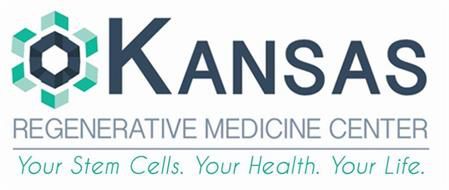 About KRMC
Kansas Regenerative Medicine Center is committed to relieving suffering through research-led innovation. Its founders were patients who received stem cell therapy that changed their lives, and now they find joy in providing others with the same hope, relief and healing. Based in Kansas City and Manhattan, Kansas, the center's expert clinicians are devoted to using people's own stem cells to treat their inflammatory and degenerative conditions.