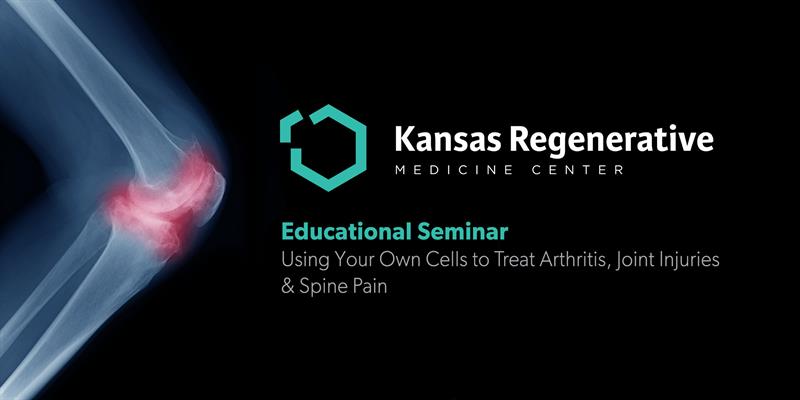 Select your date to sign up!
Overland Park, KS - July 10th, 2019 1:00pm - 2:00pm
Manhattan, KS - July 16th, 2019 5:30pm - 6:30pm
Overland Park, KS - July 18th, 2019 6:00pm - 7:00pm
DESCRIPTION
During our one-hour interactive seminar, we share our expertise in using your own stem cells to treat a variety of medical conditions - potentially avoiding traditional invasive surgery and/or reducing/eliminating common medications - with little to no downtime.
What you will learn at the Kansas Regenerative Seminar:
The science of stem cells and how they do what they do
Why using YOUR OWN stem cells is the safest source of cells
Share case studies and KRMC patient success stories
There will be a Q&A after each session.
We look forward to seeing you!