KRMC
Kansas Regenerative Medicine Center Opens New Kansas City Location
KRMC Now Accepting Patients at its New Location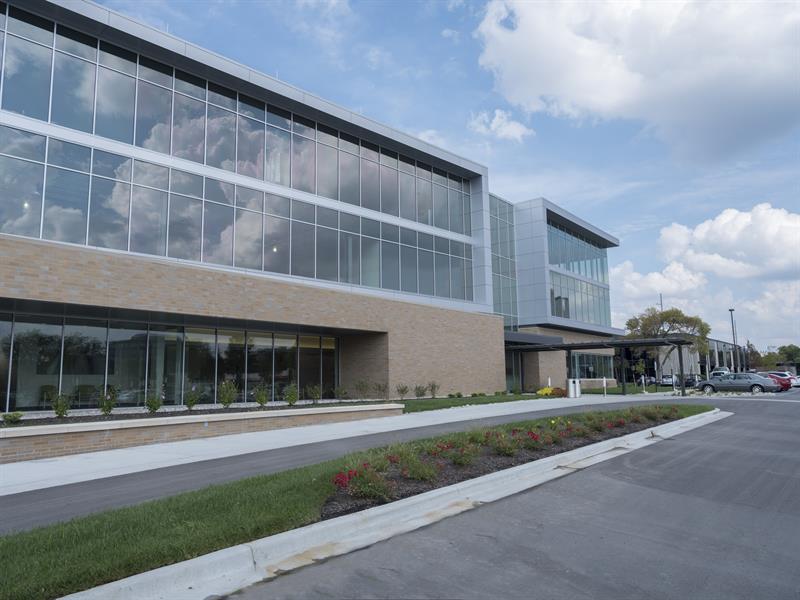 Overland Park, Kan. – Oct. 26, 2017 – Kansas Regenerative Medicine Center is accepting patients at its new location at 6650 W. 110th Street in Overland Park. As the nation's only stand-alone treatment practice, Kansas Regenerative Medicine Center uses adipose adult stem cell therapy to help people suffering from inflammatory and degenerative health conditions.
Kansas Regenerative Medicine Center commonly treats patients for:
Inflammation and pain in the knees, hips, feet and ankles, backs and necks, shoulders and wrists
certain autoimmune diseases
Some urological, neurological, cardiac and pulmonary conditions
Brad Marks, managing partner of the practice, said he knows what it's like to live in constant pain and that he's seen firsthand the positive outcome stem cell therapy can provide.
"After a near-fatal car accident ten years ago, I had 18 screws in my clavicle and five surgeries on my neck and shoulders. My life revolved around my family, physical therapy and managing pain," said Marks. "In 2016, I had adipose stem cell therapy and over the course of the next few months, it slowly started to put me back together. Now I feel like I have a second lease on life."
Stem cell process
Physicians at Kansas Regenerative Medicine Center collect stem cells from a patient's adipose tissue – or fatty deposits – through a nearly painless outpatient procedure that uses only local anesthesia. A direct injection then deploys the patient's own stem cells to the affected area of their body.
Stem cells can also be extracted from a patient's bone marrow but they're harder to access and there are fewer cells available through this method. Adipose tissue is a rich stem cell source, which means patients can receive multiple treatments in one day to treat different injuries.
"Collecting cells from bone marrow can take up to 10 treatment days from start-to-finish. It also requires multiple injections and office visits, which can be painful and time consuming for patients. With adipose tissue, we can access the stem cells in one out-patient visit," said Marks.
We use only local anesthesia so most of our patients return to work within a few days. Plus, there are up to 2,500 times more stem cells in adipose tissue than in bone marrow. That lets us treat multiple conditions in one visit -- something you can't do with the limited stem cells in bone marrow."
Free hotel rooms for out-of-town patients
As a benefit to patients traveling to Kansas City for treatment, Kansas Regenerative Medicine Center provides free hotel rooms at the Sheraton Overland Park Hotel. For patients traveling to its first location in Manhattan, Kan., the practice provides free hotel rooms at the Bluemont Hotel. Kansas Regenerative Medicine Center also has a dedicated concierge to help patients book their flight reservations, ground transportation and other travel arrangements.
About Kansas Regenerative Medicine Center
Kansas Regenerative Medicine was founded in Manhattan, Kan., in 2014. The two practice founders had nine knee surgeries between them, along with other orthopedic pains, from playing sports and working in the cattle business.
After years of managing pain and medications, the founders received successful adipose stem cell therapy. They opened Kansas Regenerative Medicine Center to potentially provide others with the same relief they experienced from stem cell treatment.
Kansas Regenerative Medicine is an affiliate of the Cell Surgical Network, which has more than 90 of the world's top multidisciplinary physicians working together under the same Institutional Review Board protocols. Network members share best practices and assist each other with unique cases in order to ensure the patient is best served.

For more information about adipose stem cell therapy, visit KansasRMC.com. To talk with a Kansas Regenerative Medicine Center physician in the Kansas City or Manhattan, Kan., office about stem cell treatment options, call (844) 320-4700.
View Full Article