KRMC
Governor Brownback Attends KRMC Ribbon Cutting
As we begin our next chapter, it's awesome to look at our first.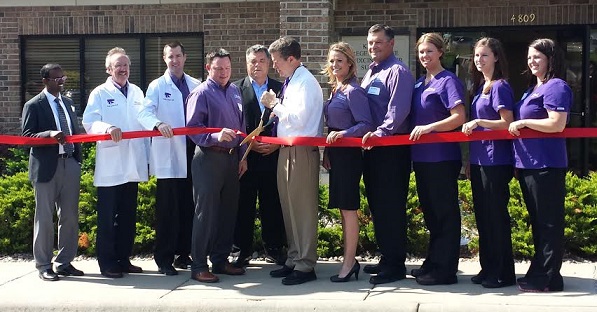 MANHATTAN, Kan. (WIBW) – A ribbon-cutting ceremony was held Wednesday outside the Kansas Regenerative Medicine Center in Manhattan.
Governor Sam Brownback, Kansas State University Head Football Coach Bill Snyder and Men's Basketball Coach Bruce Weber were all in attendance for the event.
The center will house two physicians, as well as two registered nurses and a surgical technician. The facility is designed for stem cell treatment, which doctors use from fat to create additional cartilage for knees, shoulders, and other areas.
"We didn't want people to have to go out to California to have this procedure done," said founder John Farley. "Manhattan and the State of Kansas really welcomed us. We're part of this community and decided to grow the business here." "We want this treatment to be available to Kansans and people all over the Midwest."
View Full Article